Greetings Nerd-dom, our festival has arrived.
I will be leaving in a few short hours, suitcase and garment bag in hand, to head down to Comic Con! I'm truly psyched for this year. Most of my close friends are going to be down there for their various panels, The Guild's panel is at a larger room this year to hopefully accommodate all of our fantabulous fans, and our shiny hotel room is booked and waiting RIGHT NEXT DOOR to the convention center.
I may be the tiniest bit giddy right now.
In addition to The Guild's panel on Saturday, I've been invited to join GeekWeek.com's panel entitled "The State of Geekdom" which will be streaming live (from a YACHT!) at 4pm on Friday afternoon. So, if you could not make it out to San Diego this year or are perhaps taking a mid-convention break next to your laptop, check it out! I'll be there with my friends Milynn Sarley and Rileah Vanderbilt (who some of you may know is the girl my Guild character Riley was based on!)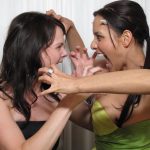 In any case, I believe I will be part of a few signings alongside The Guild cast, but am still waiting for details on that. I will be tweeting the most up-to-date info as per usual, so just make sure to check that out if you want to come find me and say hi!
I will also be attending the Celebrate The Web event directly following The Guild panel. The event is currently sold out, but they are doing a waitlist. Guild cast will be in attendance and it's a great opportunity to hear more about upcoming web-series! There may EVEN be sneak peeks from my upcoming webseries Zimm!