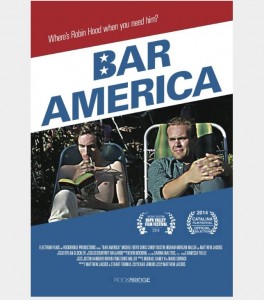 So incredibly blessed and happy that an indie film I shot, "Bar America" was accepted at both the Catalina Film Festival and the Napa Valley Film Festival.  This weekend was Catalina and it was the first time I'd ever been to Catalina.  What a great way to experience the island, and so cool for everyone that came out to see the film!
Deadline was kind enough to cover the film as well! http://deadline.com/2014/09/bar-america-chris-candy-morgan-walsh-trailer-839307/
The film stars the incredibly talented Chris Candy, Dustin Ingram, Morgan Walsh and our director Matthew Jacobs.  It was a privilege to work with all of them and I'm looking forward to the reception at Napa Valley!
You can watch the trailer here: